Best Residential Cleaning Services In Cuyahoga and Summit Counties
We make things sparkle & shine!
Our professional Cleaning Services in Stow & Hudson, OH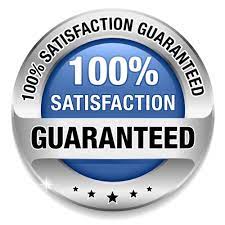 You're going to love Our Service and Quality
Snapmaids provides exceptional quality cleaning services throughout Sumit and Cuyahoga Counties. Our cleaning technicians are some of the best in the industry and professionally trained to deliver great service and quality.
 

The Top-to-Bottom Deluxe

Transform your home with our Top-to-Bottom Deluxe Deep Cleaning service. Perfect for homes that crave some extra TLC, this package brings you an in-depth scrub that revitalizes your kitchen and bathrooms. We hand-wash your woodwork—think baseboards, door frames, and windowsills—so every corner shines. It's the rejuvenating Spring Clean your home has been waiting for!

 

The Classic Clean

Welcome a radiant home with our Classic Clean. This full-home service rejuvenates your kitchen and bathrooms while giving every room in your house a thorough dusting. From windowsills to baseboards, we take care of it all. Ideal for maintaining a clean, inviting home, the Classic Clean is your comprehensive solution for a brighter living space.

 

The Essentials Clean

Looking for a fast yet effective clean? The Essentials Clean is your go-to. Exclusively for our recurring customers, this service offers a quick refresh for your kitchen and bathrooms. But that's not all—we also sweep and mop the floors throughout the rest of your home. Quality cleaning, budget-friendly price.

 

The Top-to-Bottom Move Clean

Make your move a breeze with our Top-to-Bottom Move service. Just like our Top-to-Bottom Deluxe, this deep cleaning option focuses on giving vacant homes the works. From scrubbing the kitchen and bathrooms to hand-washing all the woodwork, we ensure the space is in pristine condition. Plus, we'll go the extra mile by cleaning the interiors of your appliances, cabinets, and drawers. Perfect for ensuring your new place is move-in ready or making sure your old place is spotless for the next resident.

 

The Classic Move Clean

Moving can be stressful, but cleaning doesn't have to be. Our Classic Move service is designed to tackle all the essentials in an empty home. We'll breathe life back into your kitchen and bathrooms with a refreshing clean, and perform a full-home dusting to banish any lingering grime. And let's not forget the floors—we'll sweep and mop them to a sparkling finish. It's the stress-free way to ensure your home is move-in ready and waiting for new memories.

 

Select & Shine Cleaning

When your home needs a quick lift or you want to focus on specific areas, our Select & Shine Cleaning is your go-to option. This hourly service allows you to prioritize the rooms and tasks that matter most to you. Need an intense kitchen clean-up after a weekend get-together? Want the living room to shine before guests arrive? We've got you covered. You set the priorities, we bring the sparkle—by the hour!

 

Recurring Services

If you're ready to give up cleaning for good, our recurring service is for you! Maintaining a consistently clean home has never been easier with our tailored recurring services. Choose the frequency that best suits your lifestyle: weekly, every 2 weeks, or every 4 weeks. No matter your choice, you're guaranteed a home that feels welcoming and uplifting at all times.

Weekly Cleans: Ideal for busy households and professionals who need a clean home to match their fast-paced lives. Stay ahead of the chores effortlessly.

Every 2 Weeks Cleans: A balanced approach for those who want to maintain a pristine home but don't require a weekly visit. Keep your sanctuary spotless for longer periods.

Every 4 Weeks: Perfect for the more relaxed lifestyle or for homes that simply need a regular touch-up to stay fabulous.

Each recurring service refreshes your kitchen and bathrooms, provides full-home dusting, and leaves your floors looking immaculate. The best part? The comfort of stepping into a freshly cleaned home, every time you walk through the door.

 

Office Cleaning

Transform your office into a space of productivity, inspiration, and well-being with our specialized cleaning services. Whether it's a single deep clean to reset the atmosphere or ongoing maintenance to keep things pristine, we have a cleaning solution that aligns with your needs.

Single Deep Cleans: Perfect for refreshing your workspace or preparing for an important event, our single deep cleans focus on thoroughness, ensuring that every nook and cranny is touched. From sanitizing workstations to refreshing common areas and scrubbing kitchen and bathroom spaces, your office will radiate cleanliness and professionalism.

Recurring Office Cleans: With options for weekly, every 2 weeks, or every 4 weeks cleanings, our recurring service allows you to maintain a fresh and healthy work environment effortlessly. Regular maintenance keeps your space looking its best year-round, making it easier for you to focus on what really matters—your business.

Both our single and recurring services include attention to high-traffic areas, kitchen and bathroom sanitization, and comprehensive floor care, ensuring your workspace is a clean and pleasant environment for employees and clients alike.

Add-Ons

 

Cleaning Extras

Ready to take your clean from fantastic to flawless? Our add-on services provide that extra touch, focusing on areas that often go unnoticed but make a big difference. Choose one or more to complement any of our existing cleaning packages.

Windows + Tracks: Get your windows so clear and spotless you might just think they're open. We remove all streaks, smudges, and grime and even give your window tracks a deep clean.

Interior Appliances: Craving that fresh-out-of-the-box look for your oven and fridge? Our interior appliance clean will make your kitchen helpers sparkle again.

Blinds: Say goodbye to dusty window blinds. We meticulously clean each slat so you can enjoy your views—and better air quality—in peace.

Cabinets Inside + Out: Kitchen or bathroom cabinets filled with mysterious stains and crumbs? Our meticulous cleaning of both the inside and outside of your cabinets will make them shine like new.

Linen Changes: Want to crawl into a freshly made bed after a long day? Just leave the linens out, and we'll make sure your bed feels like a five-star hotel.

Tidying Services: Clutter driving you crazy? We'll straighten up your space as an additional perk, making it easier to relax and find what you need.

Add these services to any of our cleaning packages—from our extensive Top-to-Bottom Deluxe Clean to our streamlined Classic and Essentials Cleans—for a customized cleaning experience that hits every nook and cranny.
Service Areas: Akron, Barberton, Bath, Boston Heights, Copley, Cuyahoga Falls, Fairlawn, Green, Hudson, Macedonia, Munroe Falls, New Franklin, Northfield, Norton, Peninsula, Portage Lakes, Richfield, Stow, Tallmadge, Twinsburg.
Ready For a Spotlesss Home?
"*" indicates required fields
When you complete this form you agree to receive marketing emails from snapmaids. We do not share contact information with anyone.